17 juin 2010
Summer blog hop
Venez célébrer avec My Stamp BOX et ses partenaires préférés (Helmar, PK Glitz et Kiki Art) l'entrée dans l'été! Si vous arrivez par hasard sur mon blog aujourd'hui, allez faire un tour au début de la ronde des blogs, sur le blog de My Stamp Box.
Welcome to the Jump into Summer Blog Hop with myStamp BOX and our preferred product partners (Helmar, PK Glitz and Kiki Art)! If you have just happened upon my blog today, you may want to head to the start of the blog hop, the myStamp BOX blog.

Voici le déroulement de la chaîne, au cas où vous auriez manqué quelqu'un:

Here is our Summer Blog Hop schedule just in case you missed anyone:
myStamp BOX Blog
Virginie (it's me)
Tracey
Cherie
Helmar Adhesives
Jing-Jing
Jolene
Monique
Eva
PK Glitz
Ellen
Maryfrances
Gudrun
Lynda
Jill
Kiki Art
Agata
Ally
back to the myStamp BOX blog
Le challenge pour cette ronde des blogs était de prendre quelque chose qui fasse penser à l'été et d'en faire un projet scrap.
The challenge for this Blog Hop was to take anything that makes you think of Summer and create a project that fits the theme.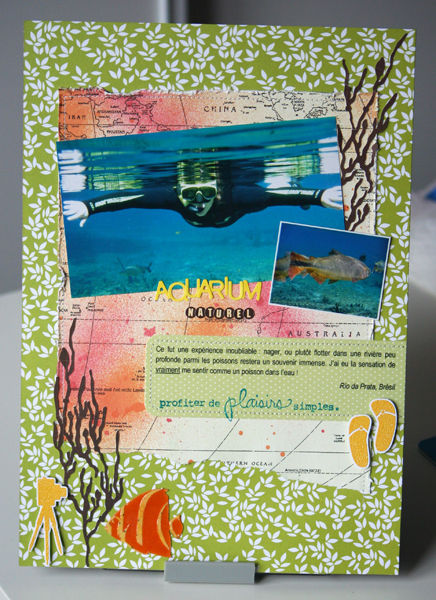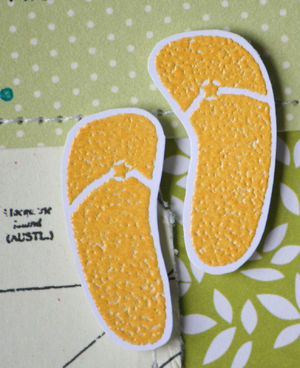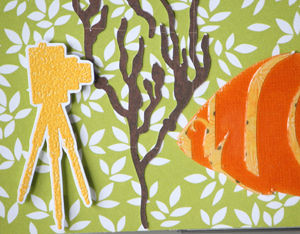 Vous pouvez participer à cette ronde des blogs en laissant un commentaire sur chacun des blogs mentionnés dans la chaîne (ceux de la DT de My Stamp BOX et des partenaires). Vous aurez alors peut être la chance de gagner des sets de tampons! Les compagnies partenaires offriront également des prix. Donc laissez un commentaire sur chacun des blogs et retournez ensuite sur le blog de My Stamp BOX pour nous dire quel aura été le projet de cette chaîne que vous aurez le plus apprécié! Amusez vous bien et bonne chance!
You participate in the blog hop by leaving a comment on each and every participating myStamp BOX designer's blog and all of our partner companies' blogs as well. You have a chance to win a set of stamps sets! Our partner companies will offer up a prize as well. So leave a comment on all the blog posts and then return to the mSB blog and tell us what you favourite project was along the way for a chance to win! Have fun!
A présent, allez rendre visite au blog suivant sur la liste, celui de Tracey, pour y puiser de l'inspiration estivale!
Please hop along to the next blog (insert name & blog link here) and check out the Summery inspiration!
Have Fun!
Commentaires
Poster un commentaire