02 juin 2009
Anniversaire de So Sketchy!!
Et oui, So Sketchy fête déjà sa première année... A cette occasion, vous pouvez gagner plein de cadeaux!!! Tout ce que vous avez à faire, c'est de laisser un petit message à chacune des participantes à cette ronde des blogs, de retourner sur le blog de So Sketchy et d'y laisser dans un commentaire:
1. Votre prénom et la première lettre de votre nom de famille
2. le lieu où vous habitez (votre pays)
3. et un moyen de vous contacter (votre mail ou blog par exemple)
Il faut avoir laissé un message sur le blog de chacune des sistas!
Il y aura un tirage au sort le 4 juin à 10pm MST (ça fait de chez nous). Vous avez donc jusqu'à ce moment là pour laisser vos messages sur les blogs des sistas. La gagnante sera annoncée le lendemain sur le blog de So Sketchy. Bonne chance!
Just for being here as a part of the So Sketchy Birthday Bash, you can WIN some fabulous prizes! YUP! All you have to do to win is leave a comment on EACH of the participating So Sketchy Sista's blogs and then return to the So Sketchy blog birthday bash post and leave a comment with:

your first name & last initial,

your location (state/province & country) *open world wide* and

some means of getting a hold of you (ie: email or blog link).
So make sure you have commented on all the Sista's blogs to be eligible to win.

The prize draw will take place on Thursday June 4 after 10pm MST so you have until then to complete the round of So Sketchy! Sista blogs celebrating our 1st birthday. The winner will be posted on the So Sketchy! blog sometime after the 5th of June. Good luck!
Maintenant, rendez-vous sur le blog de Cherie...
Et pour finir, afin de fêter cet anniversaire, j'ai réalisé une petite carte d'anniversaire en m'inspirant de ce sketch: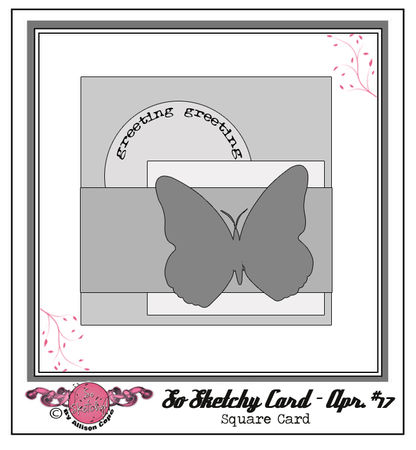 Et voici la carte: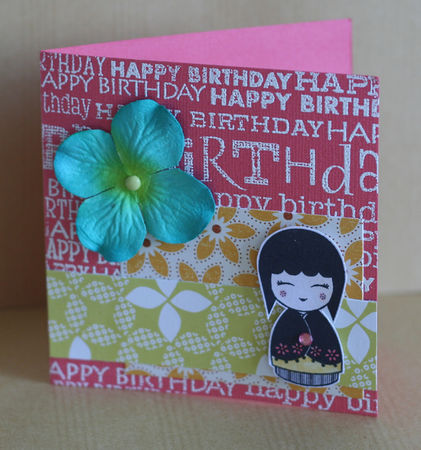 A bientôt!
Commentaires
Poster un commentaire